Our Mission
The purpose of the Otsego Area Historical Society
is to illustrate the history of the Otsego area by preserving its history and
educating the public by means of programs, displays and exhibits.


The Otsego Area Historical Society is a non-profit 501(c)3 organization  dedicated to promoting the rich history and heritage of Otsego, Michigan and its surroundings. We operate and maintain a  museum that is housed in the historic Water Works building at the North Farmer Street bridge. The renovation of the museum was paid for by the Otsego Downtown Development Authority.
OAHS Board of Directors
Lyneta Nowak - Chair
Larry Harness - Co-Chair
Linda Sherwood - Secretary
Sherrie Town - Treasurer
Norman Hinga - Trustee
Brad Fisher - Trustee
Wayne Healey - Trustee
Beverly Papierz - Trustee
Dave Delemme - Trustee
OAHS Memorial Gift Contribution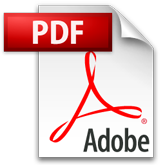 Consider making a tax deductible contribution to the Otsego Area Historical Society in honor or memory of a special person in your life.